We all are cohesive unit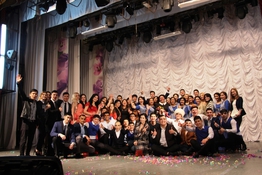 "We all are cohesive unit!" – these words became the leitmotif of the closing ceremony of the Festival of Foreign Students, which was held at the Center for Youth Creativity on March 2.
The events of the festival were organized by the Department of General and Russian Linguistics, the Student and Sports Clubs, the Department of Educational Work with the Youth, the Department of Pre-university Training Programs Implementation of t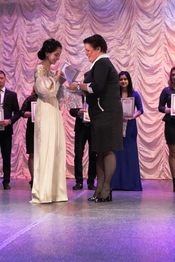 he Institute of Advanced Training and Retraining, as well by the faculties of the university. The organizers prepared the extensive entertainment program: contests of the Russian language, culinary and intellectual competitions, quizzes, poster contests, brain-rings, and quests. The festival weeks were really exciting and productive.
The winners of various contests of the festival were honored at the gala concert. It was a pleasant surprise for many foreign students that their parents had received the letters of appreciation from Anna Sender, Rector of the university,
"For decent upbringing, formation of diligence, a sense of responsibility, courtesy and respect for the elders, active life position".
The official part of the ceremony was preceded and followed by the creative performances of students. Dynamic dances, lyrical and vibrant songs, demonstration of national clothes and performance of the members of KVN (the Club of the Funny and Inventive) – the students convincingly demonstrated that the considerable contribution to their unity was made by the Festival of Foreign Students. It follows from this that the main goal of the festival has been achieved.
Yulia Vovk, Editor of the Student Club