University Symbols and Attributes
Official Heraldic Symbols of the University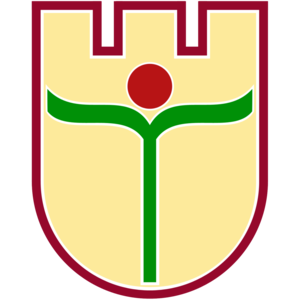 The emblem is represented by the stylized fragment of the Kholmsk Gate of the legendary Brest Hero Fortress. The lower part of the emblem stands for the Latin letter "U" which is the first letter in the word "University".
The dark red edge of the emblem represents decades-long history of the University which dates back to the Great Patriotic War, to the period when the whole human civilization faced the necessity to restore the world of morals and culture and knowledge began to regain its widely-recognized value of the epoch.
In the middle of the emblem there is a stylized green figure topped with a red circle against yellow background. This figure symbolizes youth, a flowering plant and an open book.
---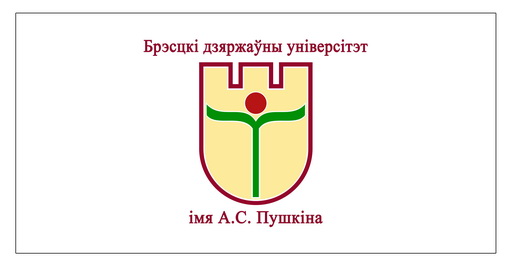 The flag of the University is white rectangular cloth with the side ratio of 1:2. The white colour represents purity of thoughts and attitudes of the educational process participants.