ITE-2017 – the Future Is Coming Today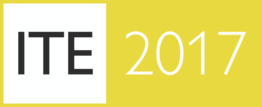 We invite you to visit the first international tradeshow and forum ITE-2017 "Informational technologies in education" which is going to be held on November 29-30 in Minsk.
The ITE-2017 is held in order to favour using and promotion of informational and communicational technologies in the system of education and it is going to be the greatest platform for opened dialogue for more than 3000 participants: representatives of the management bodies of the system of education, world famous suppliers of informational technologies, educational establishments.
The main providers of the tradeshow and forum are the Ministry of Education of the Republic of Belarus together with Main Informational and Analytical Centre of the Ministry of Education. the sponsors and partners of the ITE-2017 are the following companies: Softline, ZTE, MTS, Velcom, beCloud, Microsoft, Development Bank, Belarusian State Pedagogical University named after Maxim Tank etc.
During the ITE-2017 both Belarusian and foreign speakers will take floor. There are representatives of Apple, Microsoft, beCloud, Springer Nature and Asbis companies among them as well as BSPU named after Maxim Tank, BSUIR, BSU, BSTU, Scientific library of BSTU and the National Library of Belarus etc.
The ITE-2017 is targeted not only at the Heads of National Bodies, IT-companies representatives and teachers but also at the active youth which is interested in both using and developing the up-to-date technologies in the educational process.
A lot of seminars and presentations, workshops, trainings and round tables are going to be held within the framework of the event. Besides, the visitors will be able to get acquainted with the latest achievements of the leading companies in the sphere of education.
Online tournaments in the following subjects are going to be held for all the guests of the ITE-2017 in the following subjects:
sightseeing attractions of Belarus
correct speech and writing
logical thinking and erudition check
entertainment tournaments (music, cinema) etc.
Upon registration everyone will be able to get a card of a participant with all the necessary information.
The tradeshow and forum is to be held at Falcon Club (20, Pobediteley av., Minsk). Visiting ITE-2017 is available for everyone upon registration on web-site ite.unibel.by.